About Southlake Equity Group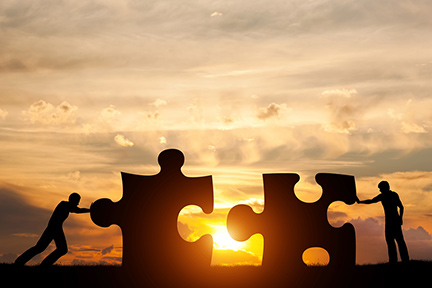 Southlake Equity Group invests private, patient capital in manufacturing, distribution and service companies. We focus on companies with enterprise values from $20-200 million. We will invest in larger transactions when the opportunity is right, and we will also pursue smaller investments that are add-ons to existing platform companies. Size is far less important than the potential of a business to become extraordinary and the enthusiasm of the management team to work with us to make extraordinary happen. We invest in manufacturing, distribution and service companies in the United States. And, truth be told, we vastly prefer companies that are located in the central section of the country. We have found that sellers and management teams frequently prefer a partner in closer proximity who can be counted on to work side-by-side with them as they confront the challenges associated with selling a company or managing change. It is easier to partner with management when it is easier to spend time with them. Distance is the enemy of deep relationships.   We invest in a small and highly-select number of transactions. Because we take the time and invest the energy – along with capital – to create extraordinary businesses, we believe it is essential to make a small number of investments. This allows us to build the rapport with our management partners that is absolutely essential to navigate the challenges associated with becoming a great company. We don't make bets, we make commitments, and living up to commitments requires focus, dedication, and determination. No one ever meant "being spread too thin" as a compliment.   We partner with management to develop and implement long-term strategic plans to build a company into an industry leader. We know there is no "one-size-fits-all" answer for the challenges and opportunities companies face, so we collaborate with management to develop, implement, and adapt strategic and operational plans. At every step of the way, we aim for operational excellence, superior customer service, and the highest levels of employee satisfaction. We believe a great place for our investment capital to work should also be a great place for employees to work. Our contribution to making extraordinary happen starts with capital, but it doesn't end there. Our team has decades of investing, operations, and leadership experience and our investment partners are entrepreneurs who have devoted their working lives to taking risks, growing businesses, and building name-brand enterprises, so we are able to bring both human and financial capital to our management partnerships and to the process of creating extraordinary businesses.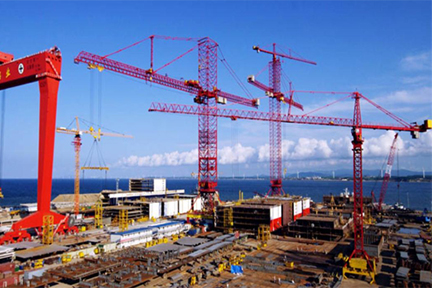 We like manufacturing, distribution and service businesses, preferably in the central United States. We prefer businesses serving diverse end markets, although we have been around long enough to understand this isn't always possible. Sometimes great companies become great by only serving one market. We aim to invest $20-50 million in each platform company, but we've been known to sometimes invest more and occasionally less. We also don't mind supplementing our equity investment with mezzanine debt investment. We are happy making an initial investment in a good platform business and committing extra capital to fund future investments. We make both majority and minority investments. We've found that there are many ways to be good partners with management, many ways to help create extraordinary businesses, and many ways to create long-term value, and being the majority owner in the equity is not always required. We accommodate all sorts of transactions, including whole or partial buyouts of founders, families or other private owners, corporate divestitures, recapitalizations, and other structures. Continuing equity ownership by sellers is completely acceptable. The most important criterion is not what a company is, but what it can be. We look for companies that are at an inflection point in their growth or strategic development, and we partner with management to develop and implement long-term strategies to seize the opportunities associated with change. These inflection points can come at any time in a company's history, so some of our investments are in companies that are in their early years and others are in companies that might otherwise appear to be mature. We look for companies that fit these criteria, and companies where the management teams are ready to make extraordinary happen.
Our investment process includes three phases: picking potential investments; getting to a close; and creating extraordinary businesses after the investment is completed.
Picking Potential Investments
We sort through many investments looking for opportunities that meet our investment criteria. There are many judgement calls along the way because we look for opportunities that exist outside of simply the size, location or industry of the company. We look for growth potential, profitability improvement, and management enthusiasm to build on past successes and embrace new opportunities. We work directly with sellers and with all types of intermediaries to select investments where we believe we can be the right partner and make a meaningful difference.
Getting To A Close
After carefully selecting target opportunities, we apply the extensive transaction experience of our team to develop a clear roadmap for investment completion. We work closely with sellers (many of whom are founders selling all or part of their company for the first time) and their representatives to complete transactions at our agreed-upon price and on time. A critical part of our strategy involves putting in place a capital structure that allows for implementation of the long-term value creation strategy required to create an industry leader. This typically means conservatism. We do not overburden a company with debt but instead put a capital structure in place that gives a company room to grow and provides for a healthy margin of safety. While we are getting to a close, we are working with management to develop the long-term plan to make extraordinary happen. When an investment closes, we have developed a working relationship, good habits of communication, and a shared sense of direction, all of which are critical to working as a team.
Creating Extraordinary Businesses
And now the fun begins. On day one, we begin implementation of our shared, detailed, long-term value creation plan. The plan is based on a straightforward long-term vision supported by a schedule of discrete actions to achieve it. It is uniquely tailored to the specific challenges or opportunities each company faces and it has the complete buy-in of management, because they helped shape it. Our value creation plans are based on a few bedrock principles: first, creating a great business must be based on realistic and achievable plans. Second, and no matter what any potential buyer says, it's impossible to know exactly how things will turn out over an extended period of time, so both Southlake and its management teams need to be flexible to adjust to changing opportunities and circumstances. Third, the more, the merrier, which means that company information should be shared broadly and deeply so that more members of the team can contribute to the success of the plan and can keep score along the way. And fourth, the benefits of successfully executing a great plan should also be shared broadly. Our typical bonus plan provides opportunities for all company employees. During the life of the investment, we remain closely engaged with management to drive regular, sustained improvement. Along the way, we strive to develop a deep and shared sense of commitment to common objectives. We are honest about setbacks and enthusiastic about successes. We learn from the former and celebrate the latter. And we reward extraordinary results with extraordinary compensation. We happily invite any potential future partners to discuss what it is like to work with Southlake Equity Group with any of our current or previous management partners. Many of our former managers are investors in our fund, and we can't think of a better endorsement of the partnerships we strive to build.